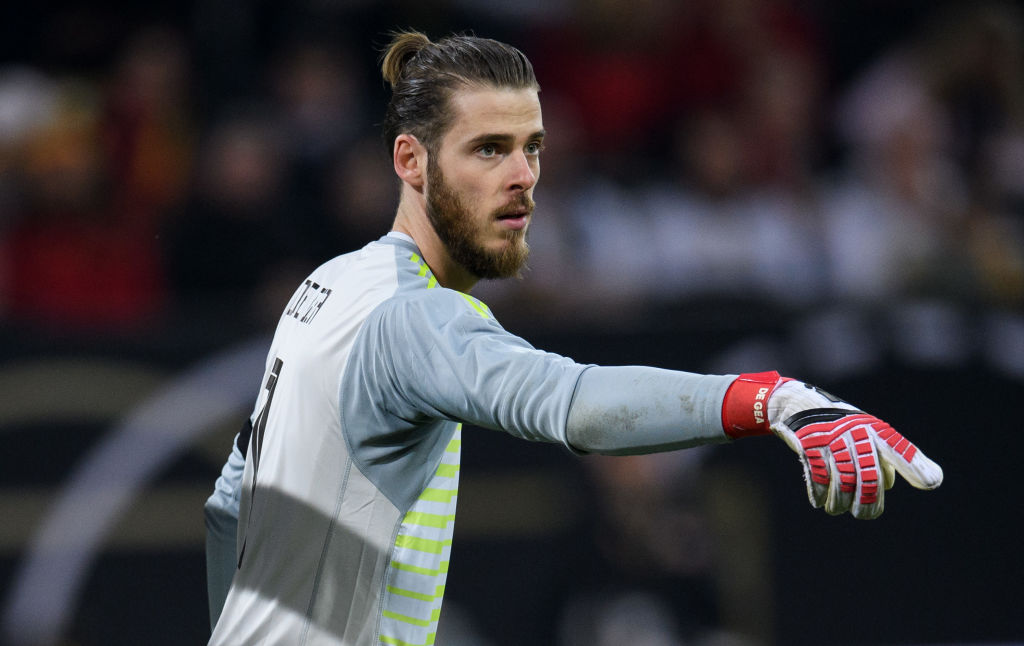 The Spainard, David de Gea, who has been Manchester United best player of the year for three consecutive season, was also a standout player in their match with Wolverhampton today.
The Red devils were leading 1-0 at halftime and resumed the second half with the mindset of running away with the lone goal. This kept de Gea busy all along and he didn't disappoint with a series of world class saves.
However, it took a moment of wizardry from Portuguese, Joa Moutinho, to bend a superb curler past him in the 53rd minutes. And the onslaught began from Wolves who chased the winner.
He continued with his world class saves after the equalizer and Manchester united faithfuls took to social media to acknowledge his heroics.
What they had to say:
The only Keeper in the world better than De Gea is David…Man Utd outfield players just keep frustrating the lad's effort

— Software Forensic Investigator 🚀 (@codetiIlamgone) September 22, 2018
We got lucky today. De gea made fuck knows how many saves today

— 🇵🇰World cup winner🇵🇸 (@World_cup_champ) September 22, 2018
Take De Gea out this time and we would be playing in the Championship. https://t.co/SGn9zDgfjL

— Adil (@adacta21) September 22, 2018
De gea fucking legs save Utd 25 points a season

— WittyWiji (@WijiWitty) September 22, 2018
Author Profile
Raymond Onyebuchi is the Chief Editor and Web Developer at Naijawapaz Media. He has been publishing for over 6 years. He worked with some top media personalities in Nigeria like Munachi Abii. Raymond once owned a news website that ranked amongst the top 100 in Nigeria. He is tech-savvy, he loves gadgets and not really a fan of sports.