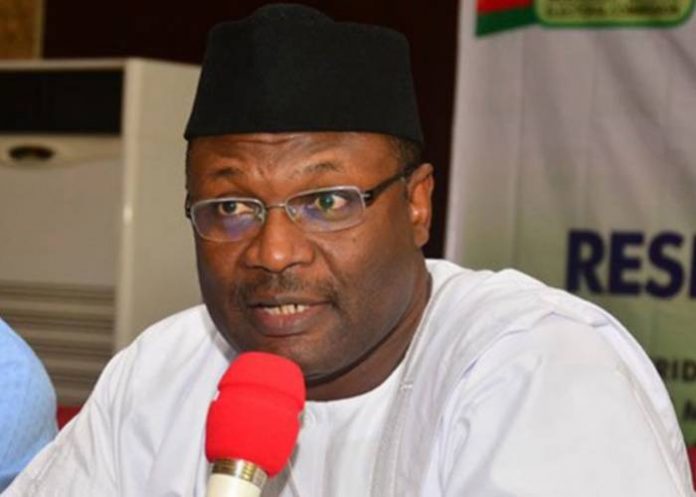 The Chairman of the Independent National Electoral Commission (INEC), Professor Mahmood Yakubu, has called for a new security architecture for 2019 elections.
Professor Yakubu who spoke on Wednesday at the regular quarterly meeting of the Inter-Agency Consultative Committee on Election Security (ICCES), stressed that the new security structure should be consistent with the provision of Section 29 (3) of the Electoral Act 2010 (as amended).
He said learning from the experience of some of the 195 off-season elections conducted since 2015, it was pertinent to draw attention to the need for a different approach to the deployment of security forces during elections.
The INEC boss said the Nigeria Police Force remained the lead agency for election security, while other security agencies would only play a supportive role.
He expressed the commitment of the commission to ensuring that elections were organised in such a manner that the security agencies were not perceived to be running parallel arrangement with INEC.
Meanwhile the INEC boss has said the country's final register that stood at 84,004,084 voters was simply the largest database of citizens in Africa and one of the largest voter registers in the world.