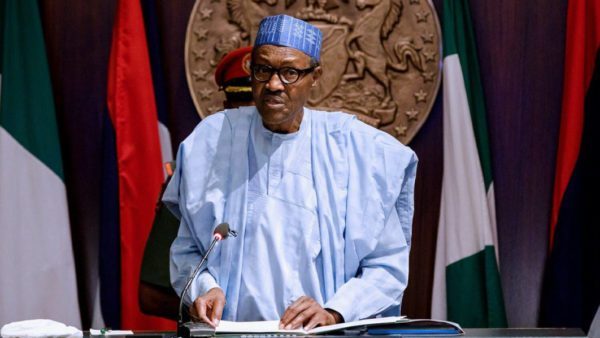 The Independent National Electoral Commission (INEC) has declared the candidate of the All Progressives Congress (APC), Muhammadu Buhari, the winner of the presidential election held on the 23rd of February, 2019.
INEC Chairman, Prof. Mahmood Yakub, in the early hours of Wednesday, announced the final results, with the All Progressives Congress candidate, Muhammadu Buhari, and his counterpart from the Peoples Democratic Party, Atiku Abubakar, leading the figures.
While Buhari, who is also the incumbent president, scored 15, 191, 847 votes to win the race, Atiku came second with 11, 262, 978 votes.
Declaring the winner, Yakub said, "That Muhammadu Buhari, of the All Progressives Congress, having satisfied the requirements of the law, and having acquired the highest number of votes, is hereby declared the winner, and is return elected."