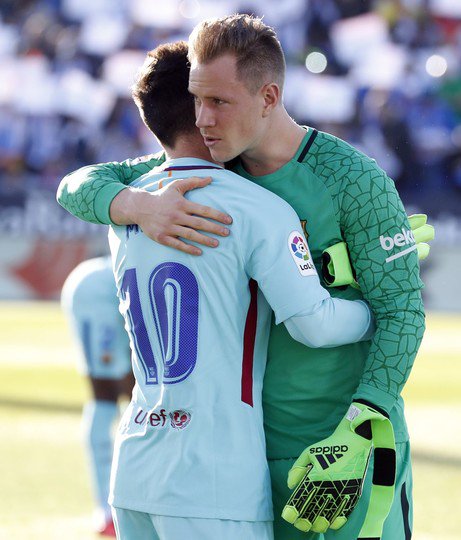 Barcelona's unbeaten run to the season has been put to an end by Leganese yesterday in their 6th league match of the season. Ironically, it was Leganese's first win of the season yesterday and also, their first against Barcelona.
Barcelona took an early lead in the 11th minute when Philippe Coutinho  broke through into the home team's defence before collecting a brilliant pass and producing a precise strike to beat the goalkeeper.
However, two quick strikes in the second half turned the contest in favour of Leganese and the scores became 2-1. Barcelona threw all they had at the home team but couldn't find a way past their resolute defence.
Their coach, Ernesto Valverede, while addressing journalists at the end of the match revealed that his focus is on their next match, Atlectico Bilbao.
What he said below:
"It's a difficult moment

but Saturday's game is important and in front of our own fans.

We have to pick ourselves up and we hope everyone can help us"