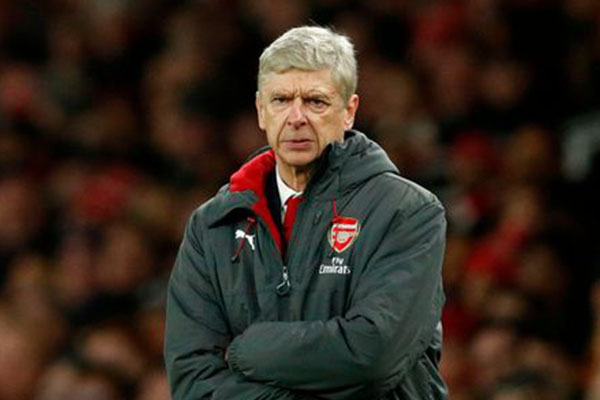 Arsene Wenger has described this season's UEFA Europa League as Arsenal's biggest chance of qualifying for the UEFA Champions League.
Arsenal are currently in the sixth position on 45 points in the Premier League table.
They are 13 points behind North London rivals Tottenham Hotspur who occupy the fourth spot.
Wenger's side will have to beat Serie A giants AC Milan over two legs in the Europa League round of 16 to stand a chance of making Arsenal's dream of being in next season's Champions League a reality.
Speaking in Wednesday's press conference ahead of the first-leg against AC Milan at the San Siro on Thursday, Wenger said when asked if he felt he had to win the Europa League: "Yes, it makes me think about last year but last year we made 75 points in the Premier League but missed out Champions League by a point.
"This is an opportunity for us we have to take. It increases the pressure for sure. I think as well it is a good opportunity.
"You want to show you have the quality and the strength and you can only show that when it is difficult."
Wenger commented on his side's recent poor form which has seen them lose four straight games in all competitions.
"I think first of all, the players are a bit affected because they want to win," he said.
"In life you forget quickly how good you are. Players change their mind quickly.
"Focus on what you can do better and realise what you didn't do well and don't be too worried about the consequences of a bad result."
The French coach went on to disclose that Alexandre Lacazette and Nacho Monreal are still out injured while Hector Bellerin has a knee injury.
"Lacazette is not ready. We had to leave Monreal behind as well because he's not ready.
He started a little session today but he's not ready. '"
"He's injured (Bellerin). He has an inflammation of his left knee. He had a scan yesterday which showed inflammation.
"He tried but couldn't absorb the training session so we left him at home. It doesn't look a long-term problem."