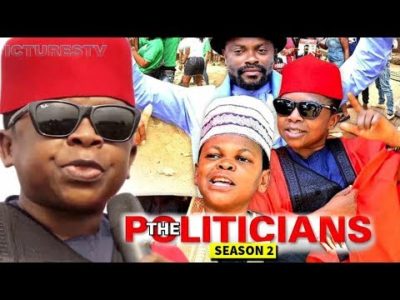 The Politicians Season 2 Download Nollywood Movie
Campaign promises sound good and often tell us what the candidate would like to do, but they are counterproductive because they inevitably lead to disappointment on the part of voters. Both candidates and voters need to realize that "promises" are pointless. This is an expose on how politicians keep their campaign promises to the poor masses. STARRING: Chinedu Ikedieze, Osita Iheme, Bishop Emeh Umoh, Queeneth Hilbert. PRODUCER/EXECUTIVE PRODUCER: Eze Osita Onyebuchi.
Author Profile
Raymond Onyebuchi is the Chief Editor and Web Developer at Naijawapaz Media. He has been publishing for over 6 years. He worked with some top media personalities in Nigeria like Munachi Abii. Raymond once owned a news website that ranked amongst the top 100 in Nigeria. He is tech-savvy, he loves gadgets and not really a fan of sports.