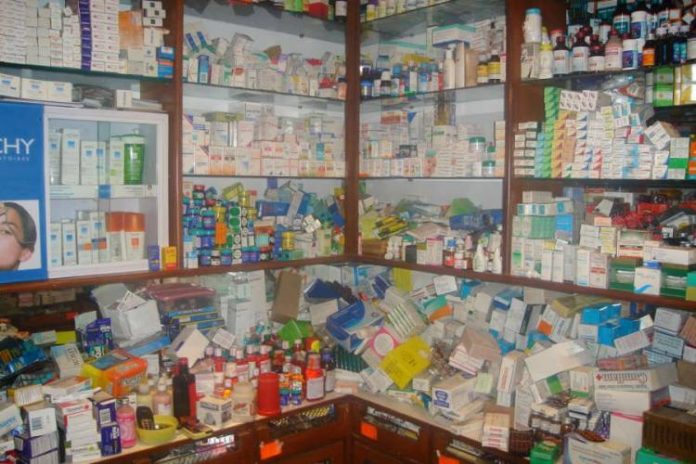 The Pharmacists Council of Nigeria has sealed 326 Patent and Proprietary Medicine Vendors' shops and pharmacies in Niger for non-adherence to national drug distribution guidelines.
Anthonia Aruya, Director, Inspection and Monitoring of PCN, made the disclosure during a news conference in Minna on Friday.
The News Agency of Nigeria reports that the vendors' shops were sealed by an enforcement committee of PCN set up to implement the national drug distribution guidelines and mandate of the PCN.
The committee is to sensitise stakeholders on guidelines put in place by PCN and give necessary support and enforce compliance.
Aruya said that 624 premises were visited by the team; comprising 74 pharmacies and 550 PPMVs.
She said that 326 PPMVs were sealed, which comprised 17 pharmacies and 309 PPMVs.
Aruya noted that 19 compliance directives were issued; comprising nine pharmacies and 10 PPMVs for various offences.
He said: "Some observation from the field in Niger State revealed that stakeholders engaged in sales of medicines with disregard for laid-down guidelines put in place for setting up such facilities.
"Adherence to approved scope of practice in terms of training and approval was largely non-existent as people without requisite knowledge or skills to handle medicines in their facilities abound.
"Improper handling of controlled substance was also observed."
Aruya described the team as the first phase of activities put in place by PCN to streamline the drug distribution system in the state geared toward improving the level of pharmaceutical service delivery in the state.
She advised the public to source drugs from registered and licensed pharmacies and medicines from registered PPMV shops as drugs sold in unregistered outlets could not be guaranteed to be genuine.
Aruya called on the public to seek guidelines on how to set up such facilities as required by law from the PCN national headquarters in Abuja.
She noted that the council would ensure continuous inspection of drug facilities after the assessment process and solicited the support of the media in ensuring full compliance.