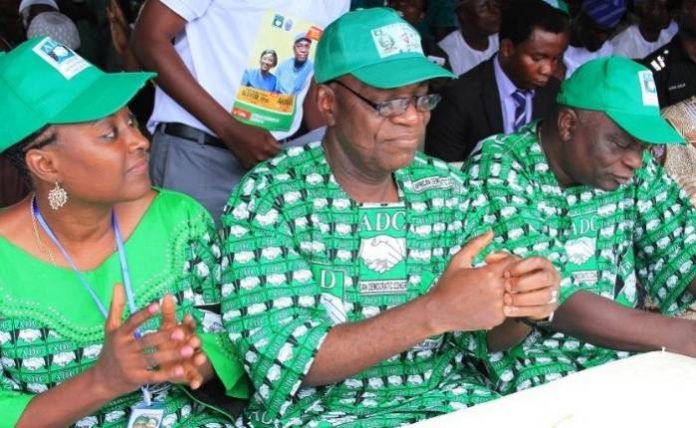 Alhaji Fatai Akinbade, the governorship candidate of the African Democratic Congress (ADC) in the Osun election, says voting-buying has negatively affected the exercise.
Akinbade spoke to newsmen in Ogbagba after the accreditation and voting exercise.
"Vote-buying has cast shadows on the governorship election. Vote-buying had taken the shine off the election,''he said.
However, he commended voters for ensuring a peaceful electoral process.
The former Secretary to the State Government, who voted at his Oba's Compound, Ward 3, Polling Unit 1 at 10.35am, also said that the nation's democracy was improving on all fronts.
"By and large, we are inching gradually to a convenient point in our polity.
"Everybody involved in this election should be commended; the INEC officials, security agents, electorate, politicians and others.
"At least, reported cases of electoral violence are limited, apart from the incidence of vote buying that dotted everywhere while the exercise lasted.
"We just hope something will be done to it in organised electoral engagements in the future," Akinbade said.
The ADC standard bearer appealed to the people of the state to remain peaceful and not promote violence after the release of the result.
Author Profile
Raymond Onyebuchi is the Chief Editor and Web Developer at Naijawapaz Media. He has been publishing for over 6 years. He worked with some top media personalities in Nigeria like Munachi Abii. Raymond once owned a news website that ranked amongst the top 100 in Nigeria. He is tech-savvy, he loves gadgets and not really a fan of sports.