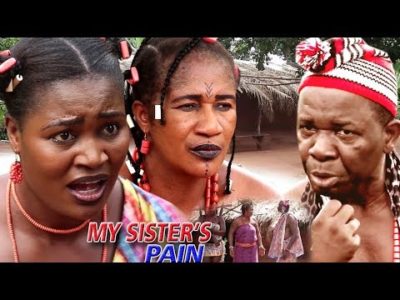 My Sister's Pain Season 6 Download Nollywood Movie My Sister's Pain Season 6 2018
Nnedi (Chizzy Alichi) went out of her way to make her only sister happy and fulfilled in her marriage. A sister is more than a forever friend and a joy to the heart. But bad advice is likely to come from sources you trust so well and admire. We must not listen to every advice. A story of betrayal STARRING: Chiwetalu Agu, Chizzy Alichi, Hayze Achu, Blessing Nwankwo. PRODUCER/EXECUTIVE PRODUCER: Echezona Felix Okeke. DIRECTOR: Chibuike Dim.
Author Profile
Raymond Onyebuchi is the Chief Editor and Web Developer at Naijawapaz Media. He has been publishing for over 6 years. He worked with some top media personalities in Nigeria like Munachi Abii. Raymond once owned a news website that ranked amongst the top 100 in Nigeria. He is tech-savvy, he loves gadgets and not really a fan of sports.