Lyrics
Ice Prince & DJ Tunez Hello Esther Lyrics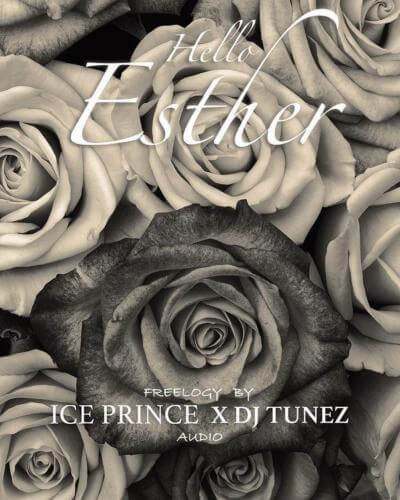 Lyrics Ice Prince & DJ Tunez – Hello Esther
Hello Esther
Can I come scoop you in a vesper,
Rodge around carries more chestknot
Teach you how to ball inesta
Or maybe you prefer all the text ah
Everything Luwi from the dress ah
Cox every time I tell you abut the walk on the beach that's when you tell me you
dont play with your siesta.
Hello Esther
I got my money on my mind now
Sametime to figure your behind out
And am trynna find a balance
Baby loving you is a challenge
Esther you remember when I flew you out to Texas
We had to put up the breakfast
Just a couple days to xmas
Trynna take you back to where we left this
Oh so you don't remember
Maybe im such a person maybe you just a pretender
The last few weeks I really be ….
If its heartbreak am wishing it back to the sender
Hello Esther
Tell me how you doing with your new boo
See you on the gram im like cooco
I understand why I never understood you
Girl you got some screws loose
Haaba Esther
You looking at chada machester
Your baka now shena all the boys dey press am
Even my homie way dey play defense for Westham
Godamn it Esther
Hello Esther
You know I never hit you like a wrestler
I always put you high never less ah
Baby you are always o my mind and I go no fit to lie yahyahh
Esther your next guy suppose dey answer me yes sir
I got ties and lace with Dj Mensah
That be my nigger from Ghana way got the answer
Esther
I remember that year when I could't afford to pay for semester
Back on the street had me feeling like im bond to be messup
I was on the hustling everyday game piece and guess what
Shoddy start dey messing up my mind
Esther,you know I have the drip like a Spencer
I know I had the game shaking like a dancer
But now you got a proper…..cancer you such a fvcking prankster
I had to play you my mind
With every word and every verb I can put on a rhyme
You know its real when I …..talking Esther
I made whole song and im don rhyme about fiesta
This is the realest sh!t i ever wrote
Esther.
Author Profile
Raymond Onyebuchi is the Chief Editor and Web Developer at Naijawapaz Media. He has been publishing for over 6 years. He worked with some top media personalities in Nigeria like Munachi Abii. Raymond once owned a news website that ranked amongst the top 100 in Nigeria. He is tech-savvy, he loves gadgets and not really a fan of sports.