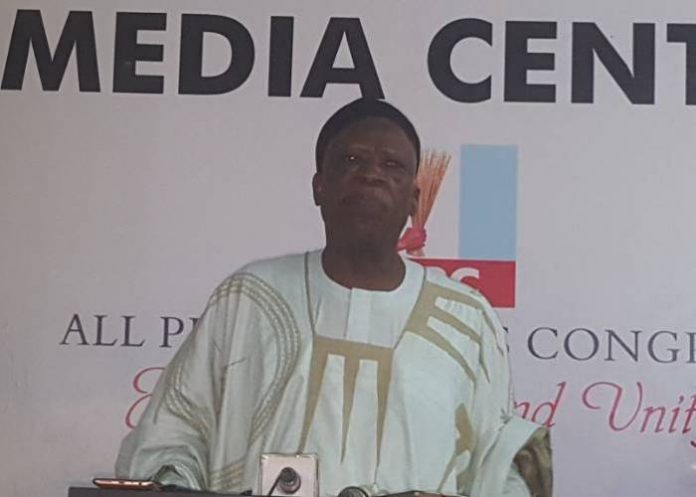 The Chairman, Senate Committee on Agriculture, Senator Abdullahi Adamu, has called for enhancement of the nation's strategic reserve following fears of food shortage owing to the spate of flooding in the country.
Adamu made the call in an interview with the News Agency of Nigeria in Abuja.
He said it had become necessary for the nation to enhance its strategic reserve of the various food items.
He further called on the Federal Government to ensure price tag for every commodity as a way of forestalling food shortage in the country.
While sympathising with those who lost property and loved ones to floods in some parts of the country, the lawmaker urged all Nigerians to rise to the occasion.
He said: "I do not want us to panic. I think we should be more concerned with what to do to tame the situation as much as we can.
"We should stop lamentation. Instead, we should be out on the field to stop the problem as much as we can.
"I know there are natural disasters everywhere in the world but we can control the effect or damage that the floods may have caused."
The Director-General of the National Emergency Management Agency, Mustapha Maihaja, had on September 17, declared flooding a national disaster in Kogi, Niger, Delta and Anambra, placing eight others on the watch list.