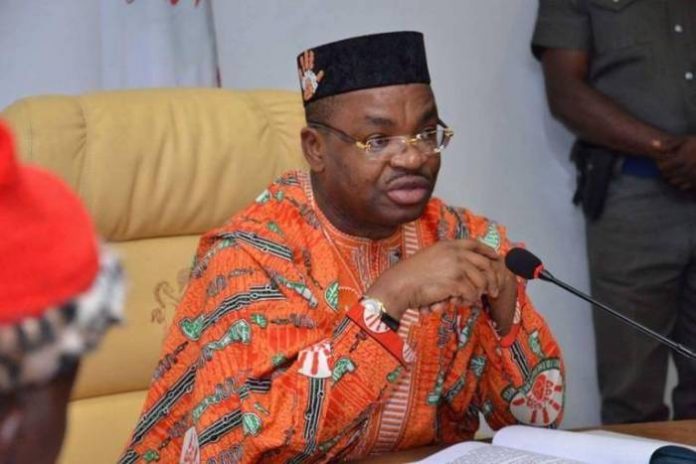 Akwa Ibom state governor Udom Emmanuel has said he will announce his intention to run for governor for a second term on Friday.
The governor in a post on his verified Twitter handle said he will 'submit' himself as the state's 'Servant-Leader' just like he did in 2014.
"Tomorrow, just as I did in 2014, I will submit myself again as your Servant-Leader and ask for your support for a second term. I know I can always count on your support, so the Akwa Ibom story will continue to be told in poetry and in prose. God bless you!," Udom tweeted.
Prior to this, Udom held a mega rally at the Eket senatorial district, where he was endorsed for the governorship election.
The governor is likely to face stiff opposition in 2019 with his very public spat with his 'political benefactor' Senator Godswill Akpabio. The governor and the senator are also split along the lines of their political affiliations after Akpabio's defection from Udom's People's Democratic Party (PDP) to the ruling All Progressives Congress.
Senator Akpabio reportedly chose and backed the current governor to succeed him at the Akwa Ibom government house in 2015. But the relationship between the two has soured with the Akwa Ibom North West District Senatorial representative reportedly saying he regretted helping Mr Udom to become the state governor, calling him a mistake that must be corrected in 2019.
Although Akpabio issued a statement to deny he made such proclamation, there have been potshots and thinly veiled digs between them.
Governor Emmanuel challenged his predecessor to a debate, he also claimed that only one senator (Bassey Albert) was "speaking for the whole of Akwa Ibom state in the Senate.